Timesheets, the way they should be
No more manually entering data. No more printing timesheets. No more wasted time. Automate time tracking and timesheets.
---
Clock in & out
with a single tap
Rosteroo's intuitive mobile time clock makes it easy to track work hours from anywhere. Timely reminders help you never miss tracking hours for your shift again.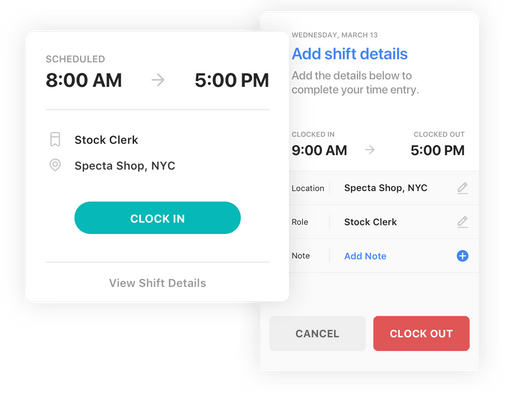 ---
Detailed, accurate timesheet reports that work for you
No more cranking out spreadsheets by hand. Save hours of your time with Rosteroo's automatically generated timesheets. Easily compare scheduled hours to hours tracked, every day.
---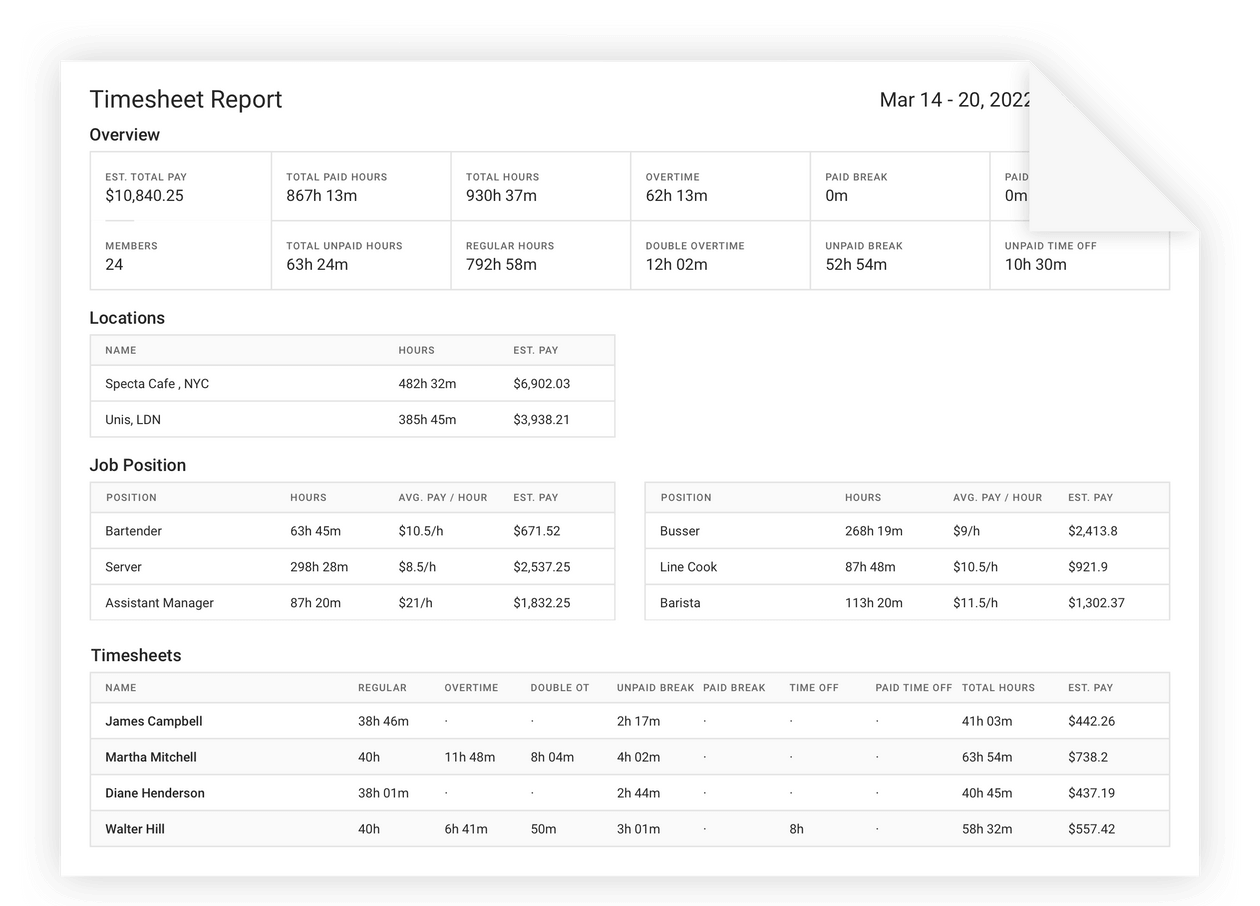 ---
Maintain accurate records of every hour on the clock
Track regular time, overtime, paid & unpaid time off, shift notes and so much more. Use this data to increase productivity and save on payroll.
Speed up your payroll process with timesheets on time, every time
Get your team's timesheet report straight to your inbox every pay period and process payroll in no time.
---
---
Set up pay rates to save time on payroll
Set up multiple pay rates based on a staff member's job position or for different time periods. Get detailed reports based on your pay period and never second-guess your data when processing payroll.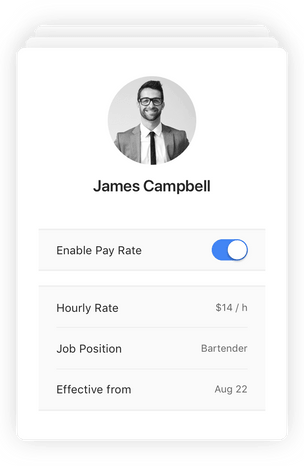 Get attendance updates in real-time
Make sure you're always covered. Quickly find out who's on the clock, who's running late for their shift or who's available to work and cover for any unexpected shifts.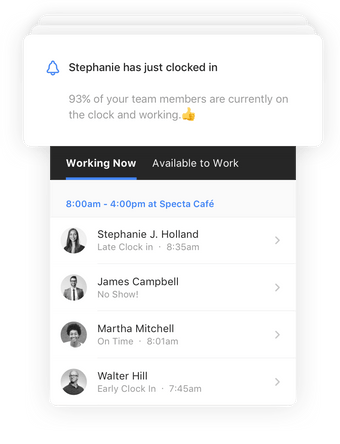 Adjust time entries for accurate tracking
Ensure all your work hours accounted for. Manually add or edit time entries from any device. Add shift details and notes for your manager to review and approve.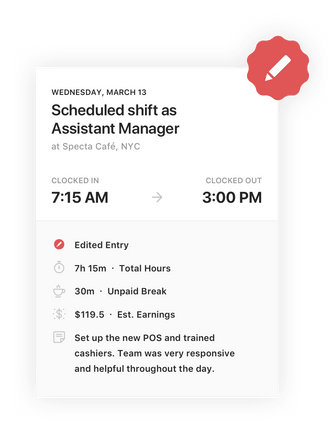 Guaranteed accuracy with time restrictions
Add time tracking restrictions that guarantee data credibility. Prevent your staff from starting unscheduled shifts, clocking in before a shift starts or entering time entries manually.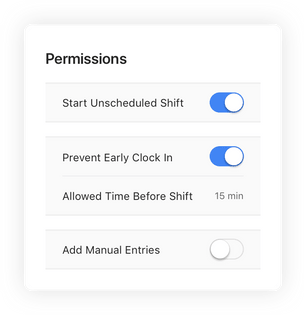 ---