The smarter way to schedule shifts
Build your work schedule with just a few clicks. Keep your staff posted on the latest shift changes and take back control of your business.
---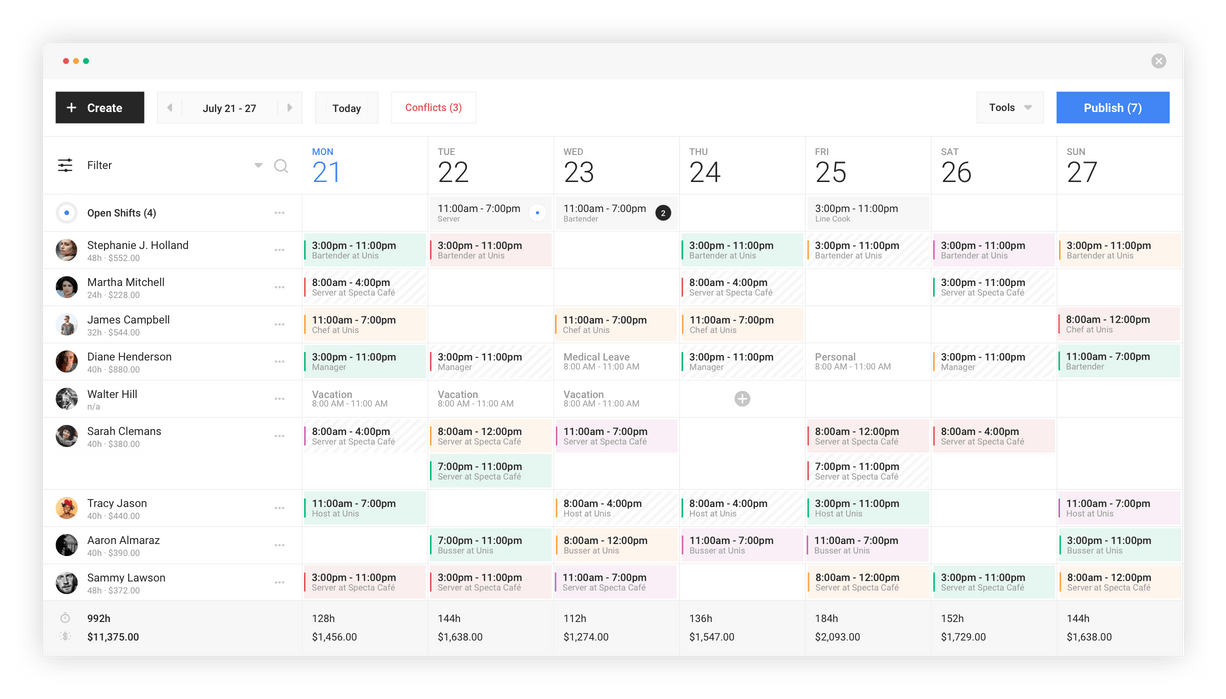 With Rosteroo, scheduling takes minutes; not hours!
---
Reduce wage costs
Control costs through shift forecasts and accurate time tracking. Get in-depth reports, including payroll, overtime, break hours and much more.
Save hours of your time
Say goodbye to spreadsheets, paper, and text messages. Build and share your schedule in minutes with the Rosteroo online scheduling software.
Eliminate no-shows
Keep your staff updated with the latest schedule and ensure they never miss their shifts. No more chaos, questions, or uncertainties.
---
SHift Scheduling
Accurate scheduling, the easy way
Quickly build your schedule. Assign shifts, notify your team, and make sure your business is properly staffed.
Transparent shift management
Update your staff with their shifts instantly. Assign shift location, position, breaks, pay, notes and more.
Error-free shifts
Rosteroo verifies each shift, so you always schedule the right staff, across all locations and job positions.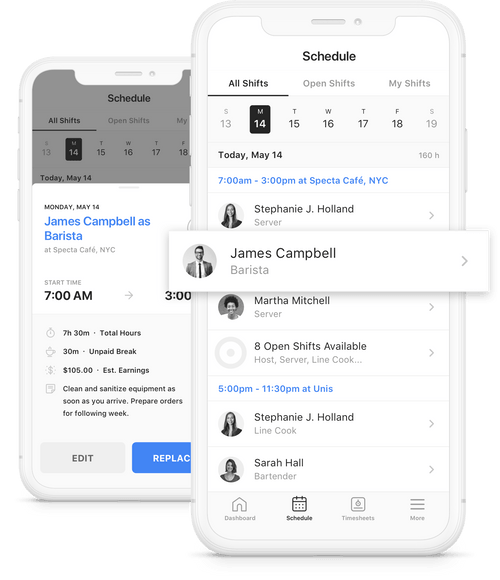 ---
Time Tracking & Timesheets
Track work hours & automate timesheets
Whether in the field or at the shop, our intuitive mobile time clock makes time tracking easy.
Comprehensive timesheets
Save hours of your time with insightful timesheet & payroll reports, generated automatically.
Live attendance updates
Make sure you're always covered. Find out who's on the clock, who's running late or who's available to work.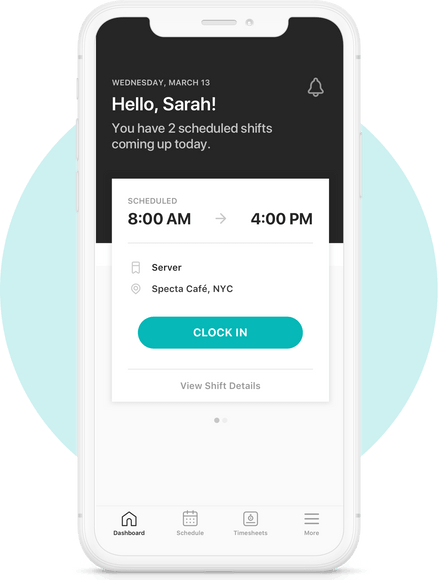 ---
Team Management
Empower employees with the right tools
Don't manage every swap yourself. Allow staff to trade shifts or find cover without making a single call.
Smart reminders
Staff receive helpful reminders when the schedule is published, a shift is updated or is about to start.
Time off management
Stay on top of your team's time off. Easily approve or reject requests and avoid scheduling conflicts.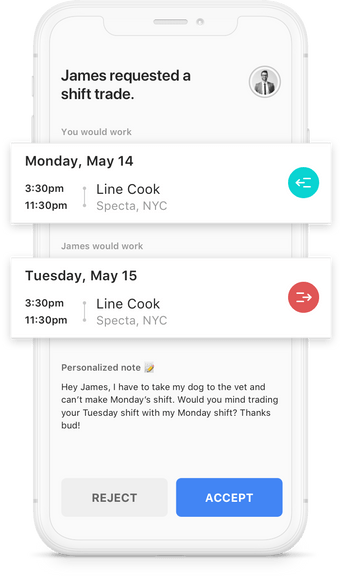 ---
No more spreadsheets, missed shifts, or clunky communication.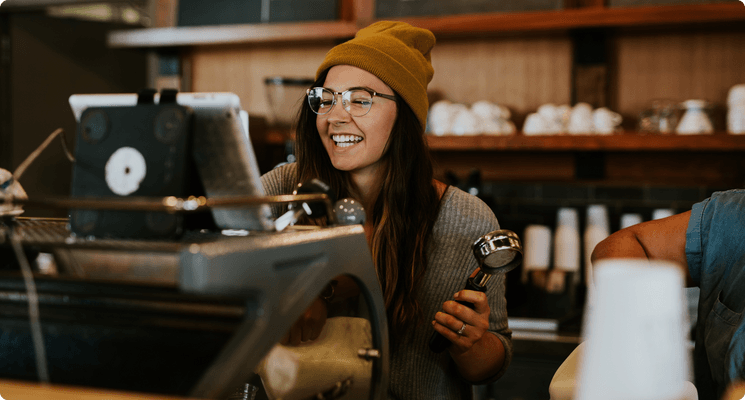 Easy scheduling
For teams of all sizes
Simple tracking
And accurate timesheet reports
Smarter shifts
That empower your staff
---
Start scheduling your staff with a few taps.
Schedule your way!
Start scheduling your staff with a few taps.
Replace old-fashioned whiteboard rosters
Increase accountability and eliminate no-shows
No software to download, no training required
Enjoy automated staff timesheet reports
Maintain an eye on payroll - without all the hassle