Keep your business running smoothly
Rosteroo helps you build an employee schedule faster by taking into account staff vacation, availability, payroll costs, and more.
---
Trade your shift or find someone to cover you
Instead of calling a colleague, and hoping they pick up, you can easily send them a shift trade or cover request from the app. Send the request to multiple colleagues at once and get notified when someone accepts instantly.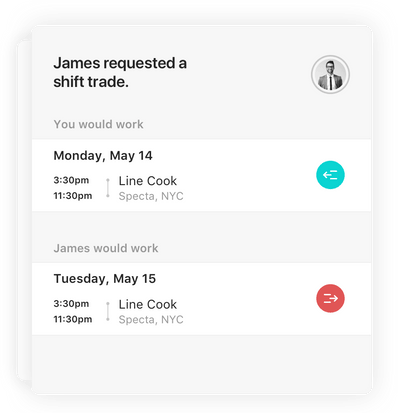 Easily manage
time off requests
Stay on top of your team's time off and avoid scheduling conflicts. Managers approve or reject time off requests as they come in and notify their staff right away.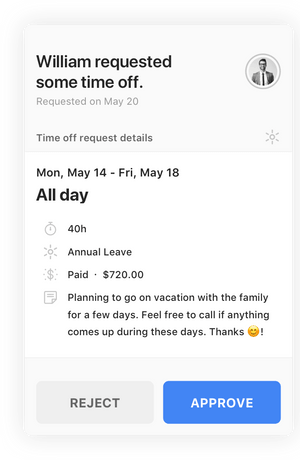 Enter availability to simplify scheduling
Keep track of your staff's availability in real-time. Streamline your scheduling process and make sure you only assign shifts to staff that are available to work.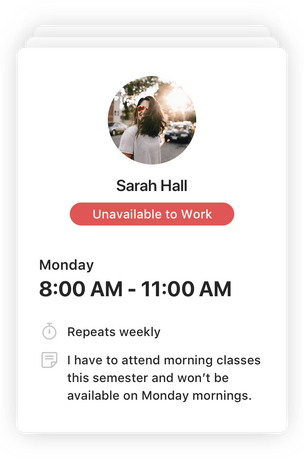 ---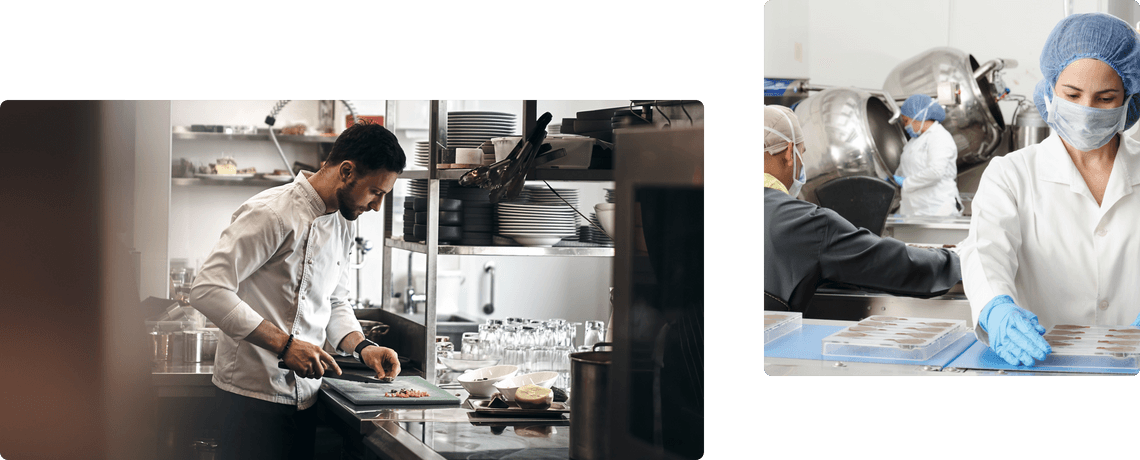 ---
Find out who's working and who's available
Has business picked up and you're not fully covered? Quickly find out who's available to work and assign them a new shift. Or find out who's on the clock, who hasn't shown up yet and who's scheduled to start later.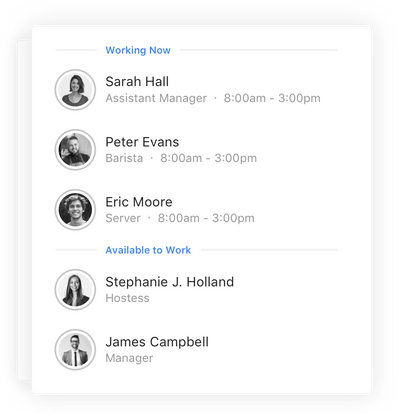 Get helpful reminders that keep you updated
Make a great impression at work and stay in the loop of the latest shift changes. Get instant notifications whenever the schedule is published, your shift is updated, a shift is about to start, or a colleague asks to trade your shift.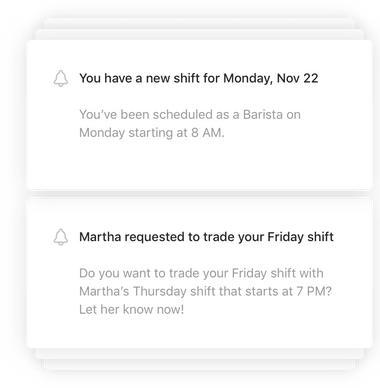 ---