Simple Shifts. Better Scheduling.
It's as easy as 1-2-3! And the best part is, once you create your schedule, it is automatically posted for your staff to see.
---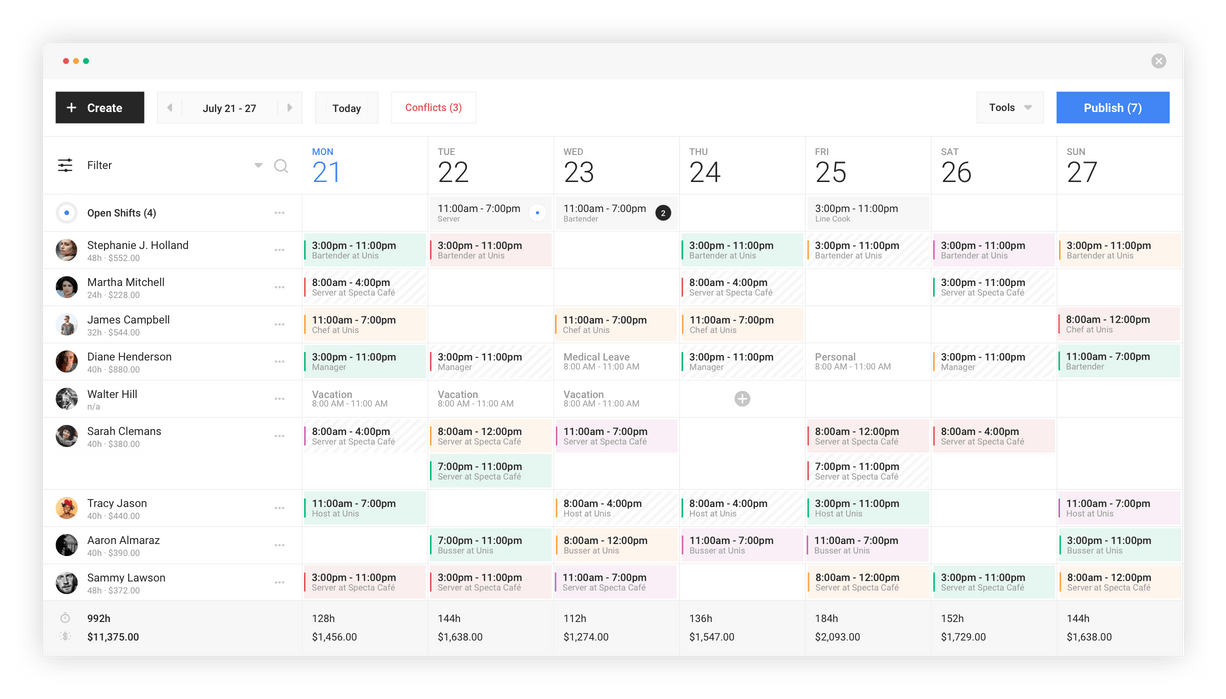 ---
---
Flexible scheduling that works for you.
Streamlined shift trading and cover requests for an empowered team.
Always properly staffed and ready to go.
No more spreadsheets, missed shifts, or clunky communication.
---
Frictionless shift trades and covers
Give your employees the flexibility they want. Rosteroo allows staff to trade shifts or find cover without having to make a single call. And do all of this on their mobile device.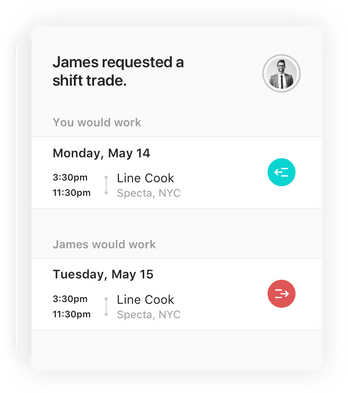 In-depth shift details for easier planning
Shift start & end times, earnings, job position, location, break hours, notes and so much more. Get everything you need to plan for your next shift with Rosteroo's shift details.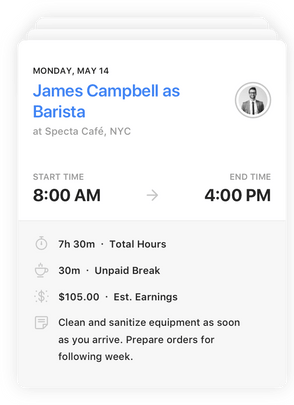 Flexible scheduling with open shifts
Create flexible schedules or quickly fill in new, unexpected shifts. Open shifts allow the right staff members to easily pick up new shifts whenever you make them available.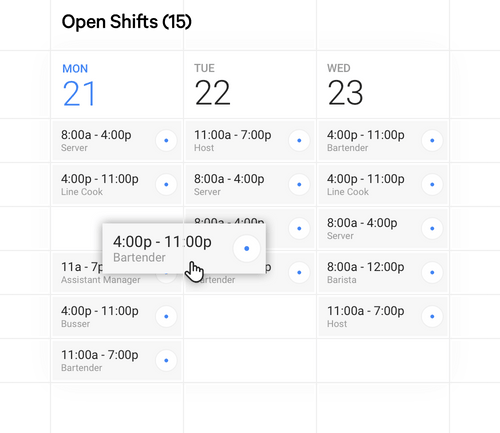 ---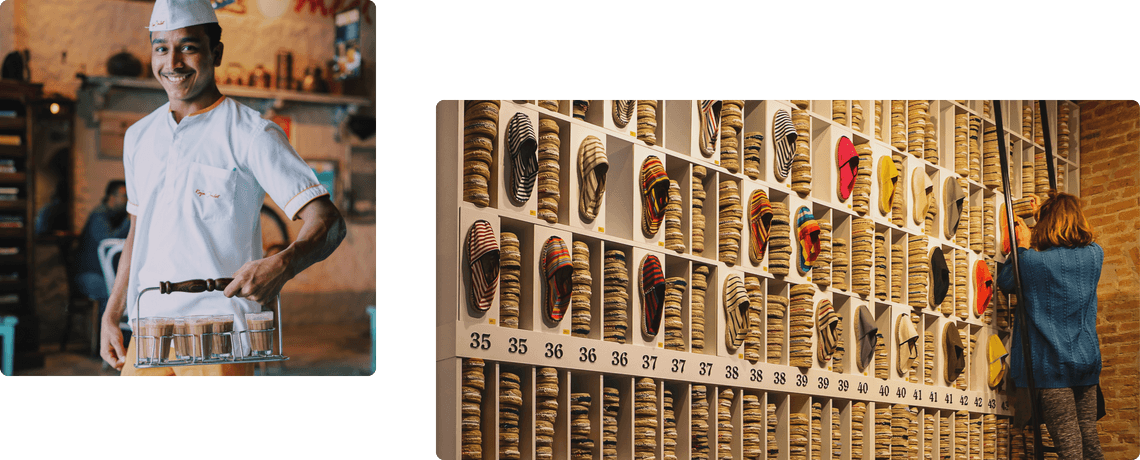 ---
Streamline the entire scheduling process
You'll never have to worry if all shifts are filled again. Rosteroo helps you stay on top of your team's schedule without making a single call.
---
Keep your staff updated and on-time
Rosteroo keeps your staff in-the-know, all-the-time. Whenever you post a schedule, update a shift, or a shift is about to start, your staff receives instant reminder notifications.
Find replacements without the hassle
Make sure your business is always properly staffed. Find the right replacement, for the right shift, across all locations and job positions. Rosteroo verifies each shift replacement for you.
Instant scheduling with shift templates
Reusable shift templates streamline your scheduling process and ensure consistency across your team. Save hours of your time and automate shift building.
---